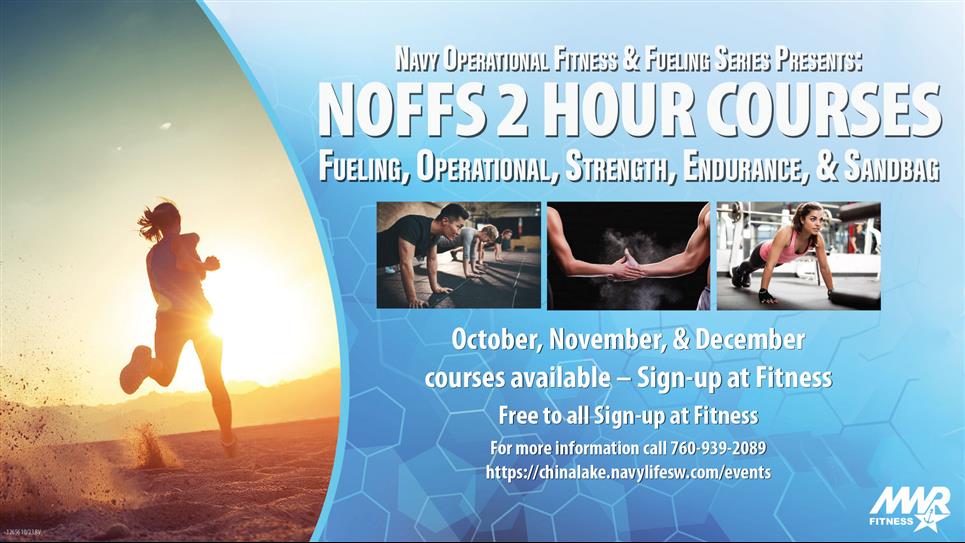 Navy Operational Fitness & Fueling Series Presents:
Noffs 2 Hour Courses: Fueling, Operational, Strength, Endurance, & Sandbag
Location: Sports & Fitness Center
Sign-up at the front counter by the COB (5pm) the day before
Free to all eligible patrons. All Courses, except the Fueling Course, include 90 minutes of exercise with 30 minutes of classroom. The Fueling Lab will be all classroom.
October Courses
Thursday, Oct 19 @ 2 pm-Strength
November Courses
Thursday, Nov 16 @ 2 pm-Fueling
Thursday, Nov 30 @ 2 pm-Endurance
December Courses
Thursday, Dec 7 @ 2 pm-Operational